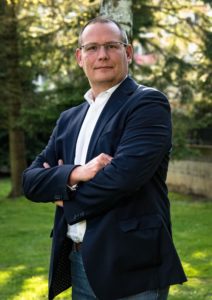 Olivier Tombeur, Managing Director & Founder
Very strong Hospitality background, boosting 20 years' of experience in the Sales, Revenue & Marketing fields, mainly within top luxury hospitality brands in the United Arab Emirates, France, Monaco, Belgium and Luxembourg.
Veronika Bertet, Consultant
With 15 years of experience in the Hospitality industry in Nigeria, Russia and in the Middle East as well as 5 years of expatriation in Nigeria, Veronika is your contact for any enquiries regarding Executive Searches in Africa.
Antoine Deckers, Consultant
Hotel Professional specialized in Sales & Marketing with 10 years of experience in  France, Belgium and South East Asia.  Antoine is also a talented hotel photographer at Antoine Deckers Photography and can also be contacted if you need to improve your hotel pictures library.