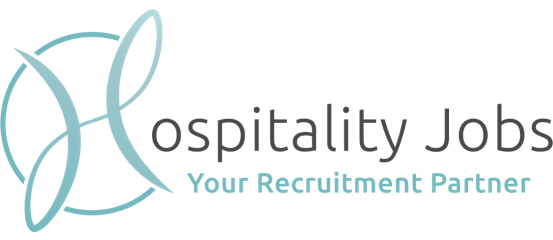 Hospitality Jobs is een uniek platform voor het zoeken naar vacatures in het hotel- en horecawezen in België en Luxemburg.
Gecreëerd in 2018 door professionals met een sterke ervaring in de hotel- en horecawereld, is Hospitality Jobs uitgegroeid tot de toonaangevende vacaturebank voor hospitality professionals en hospitality recruiters. Met een duidelijke en precieze doelstelling, namelijk het zo veel mogelijk vereenvoudigen van het zoeken naar werk voor professionals die geïnteresseerd zijn in de hotelbranche, door alle beschikbare aanbiedingen op één plek te verzamelen, door kandidaat direct door de verschillende vacatures te laten bladeren en direct te solliciteren op de vacatures van onze partners, onderscheidt Hospitality Jobs zich door zijn efficiëntie.
U hebt een vacature gezien die uw aandacht heeft getrokken en u wilt onmiddellijk uw CV opsturen? Niets is eenvoudiger en sneller; de CV's komen direct bij de recruiters aan. Als u uw droombaan nog niet hebt gevonden op Hospitality Jobs, geen paniek, schrijf u in onze database in en wij houden u op de hoogte! We hebben een groot netwerk en we zullen er alles aan doen om die zo snel mogelijk voor je te vinden! Ons team van deskundige consultants in de horeca werkt elke dag hard om samen aan jouw carrière te bouwen. Interactie en menselijk contact is elke dag het DNA van ons bedrijf!
Onze vacatures richten zich zowel op jonge afgestudeerden als op ervaren professionals, managers, afdelingshoofden, Algemeen Directeuren of bedrijfsleiders.
Recruiters, kijkt u naar een mogelijk partnerschap? Hoe werkt dit in de praktijk?
1-Publicatie van vacatures
Hebt u behoefte aan personeel? Wilt u uw vacatures publiceren op Hospitality Jobs? Wilt u zich onderscheiden van de concurrentie?
Als u meerdere vacatures wilt publiceren, heeft Hospitality Jobs een speciaal lidmaatschap opgezet waarop u zoveel vacatures kunt publiceren als u nodig heeft! Met het lidmaatschap profiteert u ook van een carrièrepagina waarop u uw bedrijfscultuur kunt laten zien! Geïnteresseerd? Neem contact met ons!
U heeft slechts één vacature te publiceren? U kunt het direct online doen en uw vacature zichtbaar maken in minder dan 2 minuten! Volg deze link!
Wij maken uw vacatures zoveel mogelijk zichtbaar via onze verschillende kanalen en partnerships, waaronder Linkedin en een wekelijkse job alert per e-mail aan onze geregistreerde kandidaten.  Wij maken uw vacatures zichtbaar, ook voor de kandidaten die niet actief op zoek zijn naar een nieuwe uitdaging.
Het voordeel? U bespaart tijd en houdt de controle over het aanwervingsproces!
Wervingsopdracht
Heb je een diepere ondersteuning nodig om specifieke profielen te vinden die niet vanzelf komen? Ons zusterbedrijf, Hospitality Talents – Recruitment Agency, kunnen een rekruteringsopdracht lanceren en alle aspecten ervan voor hun rekening nemen: sourcing, screening, sollicitatiegesprekken met kandidaten, referenties controleren, enz. Ze selecteren alleen de kandidaten die zij het meest geschikt achten voor uw vacature en uw DNA en ze zorgen ervoor dat u het beste past bij hun kandidaten.
Do not hesitate to contact them for more information! They would be happy to help you building your team!
Hospitality Jobs heeft meer dan 12.000 ingeschreven kandidaten, een netwerk van meer dan 5.600 followers op onze Linkedin pagina en meer dan 8.000 actieve bezoekers op onze website.
Zoek per land