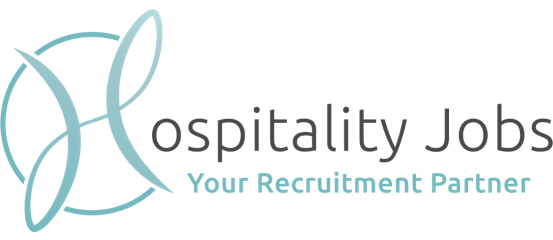 Hospitality Jobs is a unique platform dedicated to the finding of job offers in the hotel and restaurant industry in Belgium and Luxembourg.
Created in 2018 and founded by professionals with a strong background in the hotel and restaurant industry, Hospitality Jobs has become the leading job board for hospitality professionnals and hospitality recruiters. With a clear and precise objective, which is to simplify as much as possible the job search for professionals interested in the hotel industry, by gathering all available offers at one place, by allowing candidate to directly browse the various job offers and apply directly to the job offers of our partners, Hospitality Jobs stands out for its efficiency.
You have seen a job offer that has caught your attention and you want to submit your CV immediately? Nothing could be simpler and faster; the CVs arrive directly at the recruiters' email addresses. If you haven't found your dream job on Hospitality Jobs yet, don't panic, just register in our database and we'll keep you posted! We have a large network and we will do everything we can to find it for you as soon as possible! Our team of expert consultants in the hotel and catering industry work hard every day to build your career together. Interaction and human contact is the DNA of our business every day!
Our job offers are addressed to young graduates as well as to experienced professionals, Managers, Heads of Department, General Managers or Corporate Officers.
Recruiters, are you looking at a possible partnership? How does this work in practice?
1-Publication of job offers
Do you have recruitment needs? Are you looking at publishing your vacancies on Hospitality Jobs? Do you want to stand out of the crowd?
If you have multiple job offers to publish, Hospitality Jobs has set up a special membership on which you can publish has many job offers as you need! With the membership, you also benefit from a career page where you can showcase your company culture! Interested? Take contact with us!
You only have one vacancy to publish? You can do it directly online and get your job visible online in less than 2 minutes! Follow this link!
We will make your job offers as much visible as possible through our different channels and partnerships, including Linkedin and a weekly job alert by email to our registered candidates.  We make your vacancies visible even for the candidates that are not actively looking for a new challenge.
The advantage? You save time and keep control of the recruitment process!
2-Head Hunting
Would you need a deeper support to find specific profiles that do not come by them-self?  Our sister company, Hospitality Talents – Recruitment Agency, can launch a Recruitmen Mission and take care of all the aspects of it: sourcing, screening, candidate interviews, references check, etc . They only select the candidates they consider to be the most suitable to your vacancy and you DNA and they ensure you are the best fit for their candidates.
Do not hesitate to contact them for more information! They would be happy to help you building your team!
Hospitality Jobs has over 12,000 candidates registered, a network of over 5,600 followers to our Linkedin page and over 8,000 active visitors to our website.
Browse by country